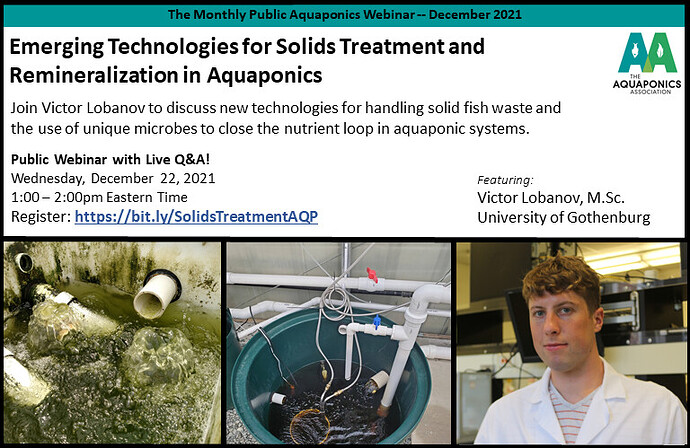 "Emerging Technologies for Solids Treatment and Remineralization" is the Monthly Public Aquaponics Webinar for December!




Register: Webinar Registration - Zoom
@VLobanov will discuss various types of solids treatment in municipal wastewater systems and their application for aquaponics. Related issues to be discussed are the potential of biofloc as a treatment strategy; the chemistry going on behind aerobic and anaerobic digesters; and novel new strategies like purple phototrophic bacteria and other microbial assemblages.
The Webinar will take place Wednesday, December 22 at 1:00pm Eastern Time. Hope you can join us!