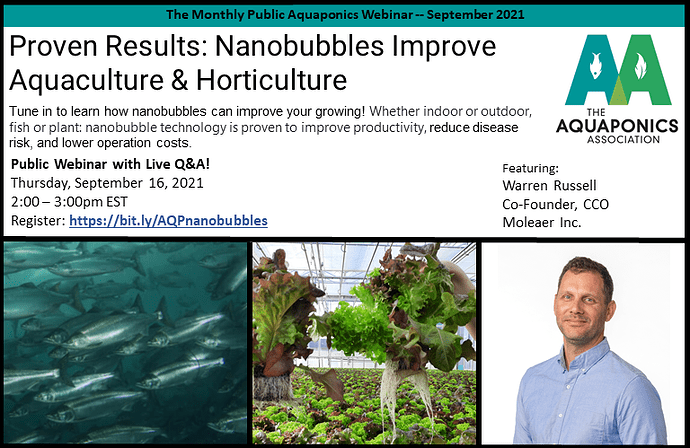 "Proven Results: Nanobubbles Improve Aquaculture & Horticulture" is The Monthly Public Aquaponics Webinar for September 2021. Register here: https://buff.ly/3ko0dMz
The Webinar will take place Thursday, September 16 at 2pm EST. Warren Russell from Moleaer Inc will conduct the presentation.
Hope to see you there in a bubbly mood!


Anyone here had experience with nanobubbles yet?