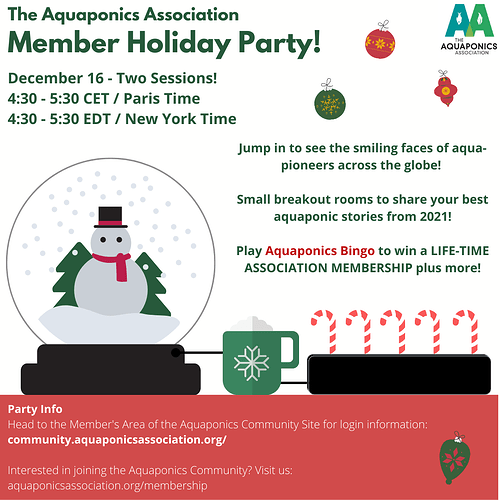 Please join us for the 2021 Aquaponics Association Member Holiday Party!
The party will be December 16, there are 2 sessions, one for 4:30pm Paris Time, one for 4:30pm New York Time.
Check the Member's Area for login information.
Hope you can join us to share in the holiday cheer!