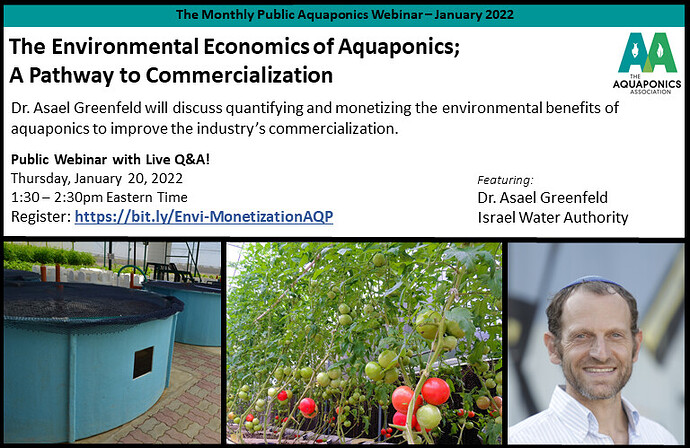 Join us on Thursday, January 20 for the Monthly Public Aquaponics Webinar! Register: Webinar Registration - Zoom
This month we'll be talking with Dr. Asael Greenfeld about quantifying and monetizing the benefits of aquaponics!
Did you know that many benefits of aquaponics (as well as other sustainable agriculture) are environmental and accrue to the PUBLIC, rather than the individual grower?
But in our economic system of capitalism, what is the incentive for growers to employ the most sustainable methods?
Join us to discuss how we can quantify and capture those benefits to support commercial growers!