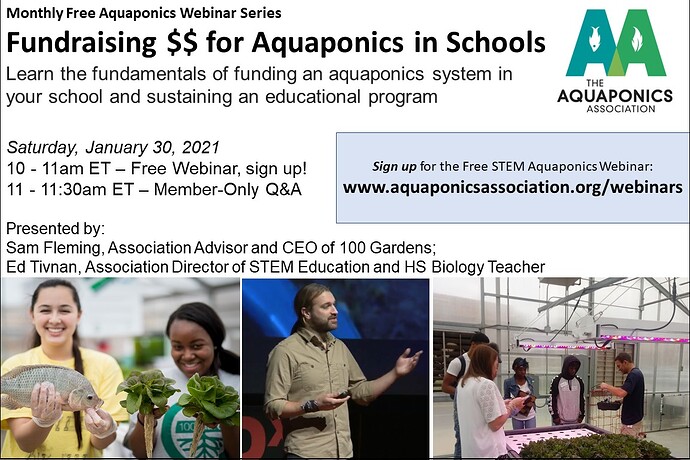 Sign Up for a Free STEM Aquaponics Webinar to learn about funding an aquaponic system in your school and sustaining an aquaponics education program!
Click: STEM Webinar Signup
This is our first webinar in our new Monthly Aquaponics Webinar Series! We are excited to present a free webinar each month to improve everyone's growing skills, expand opportunities for growers, and reach out to new growers and advocates for aquaponics!
Association Members: Stay tuned for login info for the exciting Members-only Q&A Session.
Are you interested in joining our community? Learn about an Aquaponics Association General Membership.