Hi everyone!
It was great to meet some of y'all at the conference last weekend. For those that didn't get get to meet me, I'm sort of new to the aquaponics industry. I've been researching it in bits and pieces for the last two years, but I'm just now getting to the point where I'm looking for jobs that offer hands-on experience to start off a career in this field.
Now, on to the donation part. For the past six months, I've been working at an R&D facility in Austin, TX for Aspire Food Group, a start-up that's trying to scale up cricket production to supply sustainable protein for human and pet consumption. They just opened up a huge production facility in Canada and consequently shutting down this old research facility.
As they shut down, they're liquidating their supplies. This includes over 600 food-safe plastic tote bins (we call them Beta bins), a few dozen food-safe pallet totes (we call them C-Totes), and a few hundred metal racks. I know for sure that I can access significant portions of the Beta bins and C-Totes, and I'm willing to work out shipping to help people get access them. If they don't get taken, they'll all just be recycled.
Here's some more information about what's on offer.
Beta bins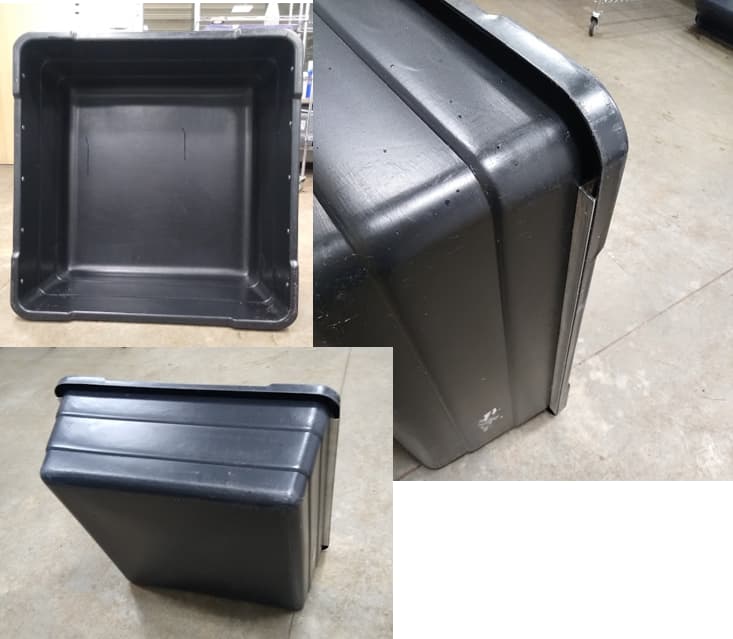 Dimensions: 37 ½" wide by 39" long by 14" deep
That should amount to a little less than 70 gallon capacity.
C-Totes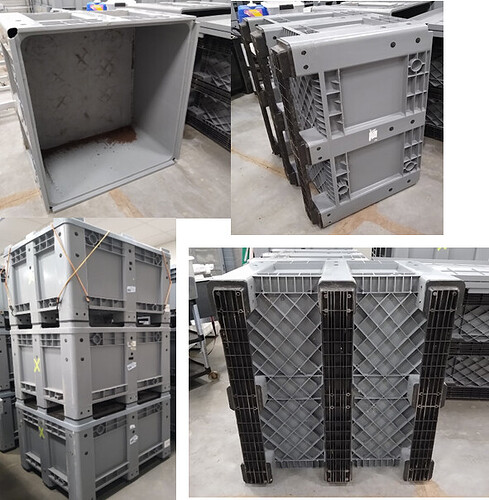 Dimensions:
36" wide by 44 3/4" long by 22.5" deep
That should amount to a capacity just over 155 gallons.
The Beta bins bulge a little with a full load of water, and I'd recommend having something under them to support the weight if you wanted them full of water/rock long term, but they're watertight and pretty sturdy. Same goes for the C-totes.
Feel free to reach out if you're interested or have any questions. Thank you!