Hi everyone, does anyone know wherein Europe to buy decent grow lights that does not cost a million?
Thanks
Hi. What exactly do you have in mind? We might have a solution for you. Please visit our website or contact us direct.
[email protected] or [email protected].
Kind regards,
Lorraine Hodges
Just looking for grow lights for my grow beds the full spectrum LEDs
I built it for myself. It costs fraction of the commercial lights pricewise. I have tested multiple led srips and the worst high cri srip have outperformed the best lowcri ones including the so called growlights.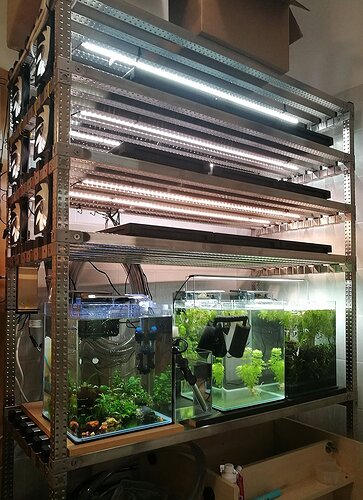 Which lights didbyou use tsokee?
I think 1.2m full spectrum grow light 4 tubes wide and also looking for fibreglass fish tanks 1000L with measurements 1m x 1m and I think 1m deep.
I bought normal aluminum profiles for led strips and V-TAC 5730 cri 95 strips to install in them (a bit of soldering was required). They come in 3 color temperature: Cool white (5600k), Natural/Daylight white (4500k), Warm white (3200k). In my testing plants liked the warm wehite the best. I tested them with microgreen production, I got highest yield under warm one.