Aquaponics AI just rolled out some fresh new features for your aquaponic cloud dashboard! You can now view Ammonia Toxicity, Nutrient Availability, and a special fishless cycling widget for your project.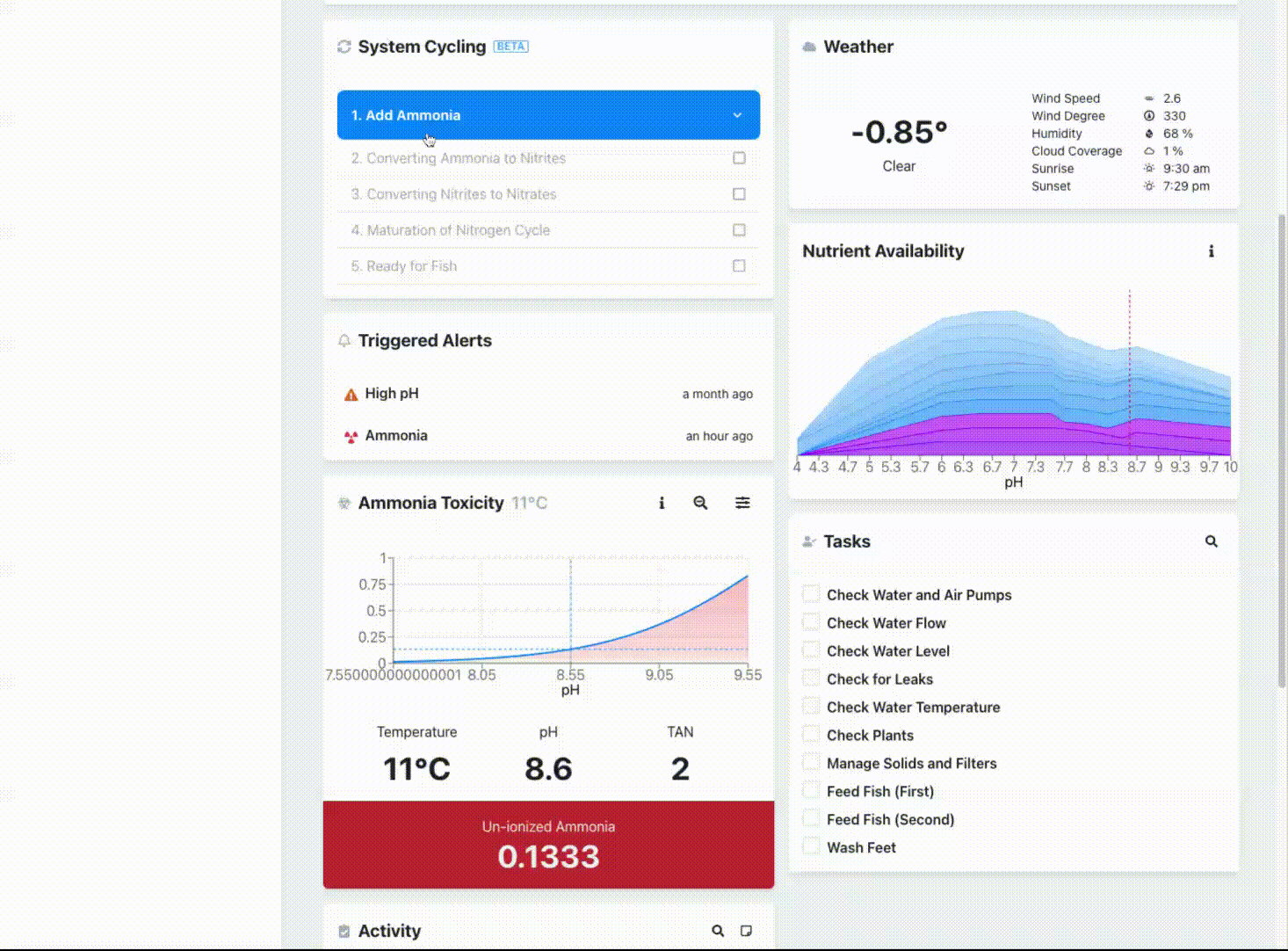 Tracking your data is awesome and rewarding. Not only that but it saves you TONS of research (still fun to read though), sifting through thousands of papers, and gets you up and running quickly. You can start simply with an API test kit and go from there.
Don't forget all the resources and libraries!