For the sake of conversation I would like to present some visuals.
I get a form of this question a lot: What's the difference between continuous monitoring vs intermittent testing. What they're usually asking is something like "What's the difference between my api test kit weekly and a submerged pH probe"
I would suggest that they probably couldn't be more different.
Here is a farm that ran an experiment. They wanted to see what insights they could see between an api test kit and the probe.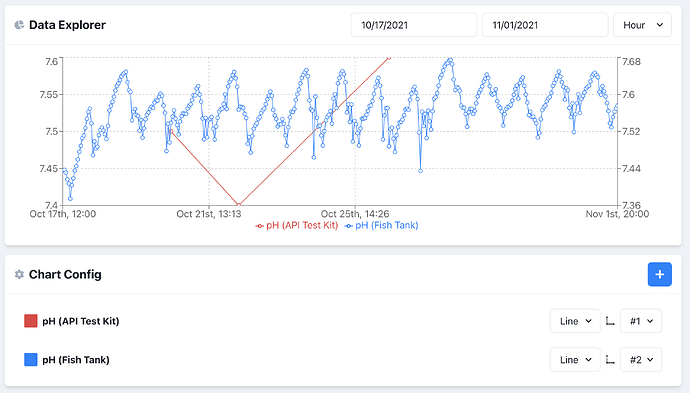 You can see when put next to each other the test kit really just shows you if anything is wrong/right at that particular time. The submerged probe gives you a full sense of what is going on over time and you can identify trends.
Then it gets even more interesting when you compare it to your other notebooks like fish deaths, light intensity, harvest records, or even lab tests, etc. Here is a fish death with pH change example…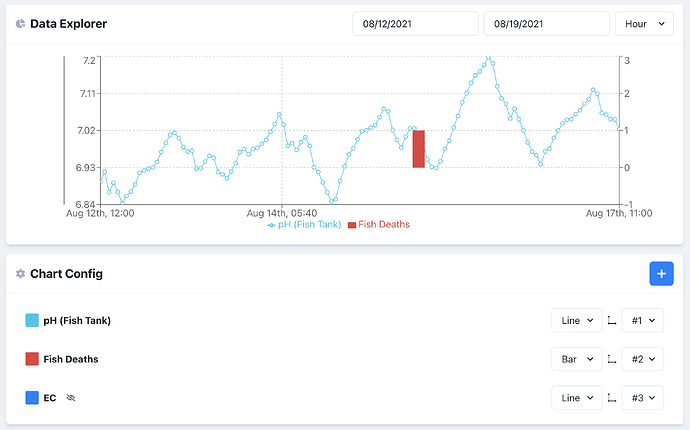 Do you have any other examples where this is helpful? What other ways could we push towards continuous monitoring so we can understand more and geek out?