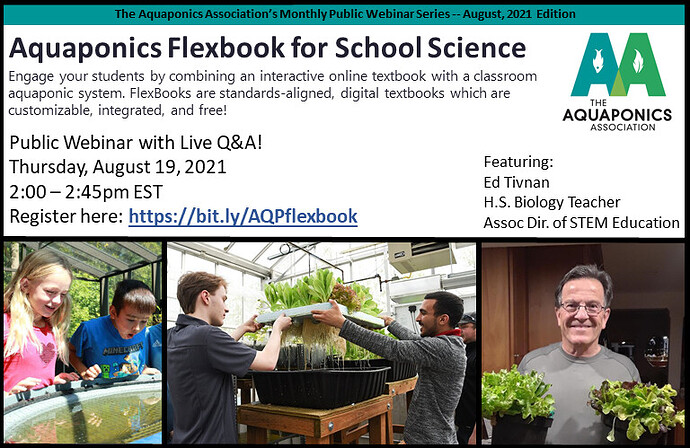 The Aquaponics Association's Monthly Public Webinar for August, 2021 is "Aquaponics Flexbook for School Science".
The Webinar is Thursday, August 19 at 2:00pm EST. Register to save your spot: https://bit.ly/AQPflexbook
Engage your students by combining an interactive online textbook with a classroom aquaponic system. Flexbooks are online textbooks that are customizable, integrated, and free!
The Webinar is presented by @Eddytiv , HS Bio Teacher and Aquaponics Association Director of STEM Education