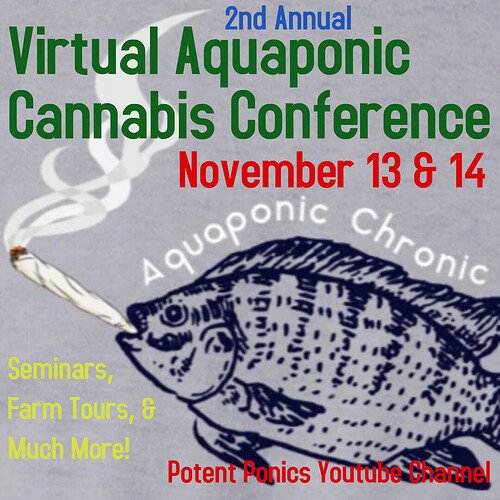 The 2nd annual Virtual Aquaponic Cannabis Conference will be held November 13 & 14.
Last year we had 23 speakers from around the world with farm tours and info on a slew of different topics.
This year we plan on having even more speakers and farm tours as well as other surprises!
If your interested in presenting email [email protected]
See you there!