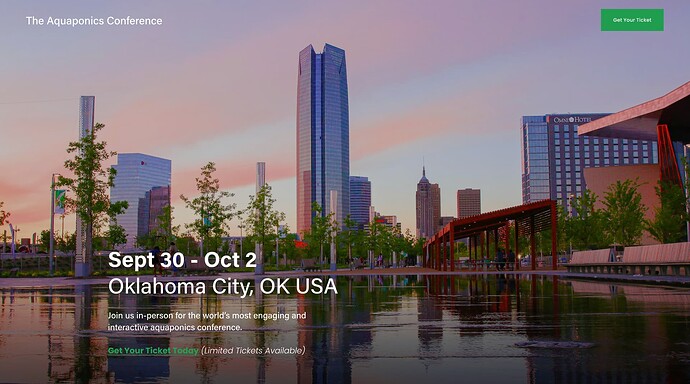 It's finally happening! People are arriving and settling in for the 2022 Aquaponics Conference: Ecosystems for Change.
If you're in Oklahoma you can still get a conference ticket or day pass so you don't miss out on the fun! Check out the website above for details.
Don't forget to sign up as an association member for ongoing AP activities, insights and community!
Schedule