Hi Folks,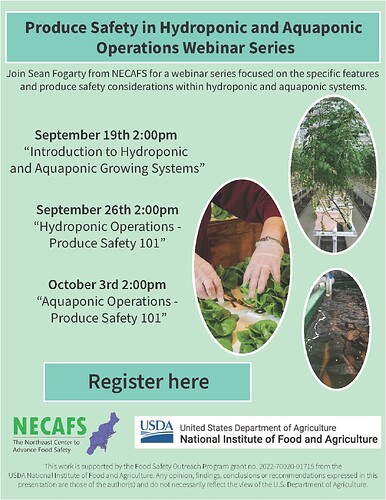 Sorry the link in the image doesn't work, registration is here:
Meeting Registration - Zoom
This is an introductory series:
Sept 19 - For people not familiar with -ponic growing systems, this will be a quick introduction to the systems from a produce safety perspective.
Sept 26 - Overview of produce safety considerations in hydroponic operations.
Oct 3 - A condensed version of the hydroponic produce safety considerations, and then a focus on how aquaponics is unique.
All sessions will include ample time for questions, answers, and discussion to follow. We want to understand your questions and needs for the future.
Cheers,
Sean